Barriefield's Cultural Heritage Landscapes
It is striking how many historic images of Barriefield show views of the village that remain largely unchanged.
A rare aerial photo of the village taken by George Lilley in 1948, courtesy Queen's University Archives. The photo shows, among other things: the relatively recent (1930) rock cut for Highway 2; important views to the church, the highest point above sea level in the area, of military significance, and the open, treeless 'field of fire' maintained in the event of conflict; the village landscape before the construction of Horton School; and the position of Frontenac House at Wellington and Main, demolished in 1966 when the road was widened.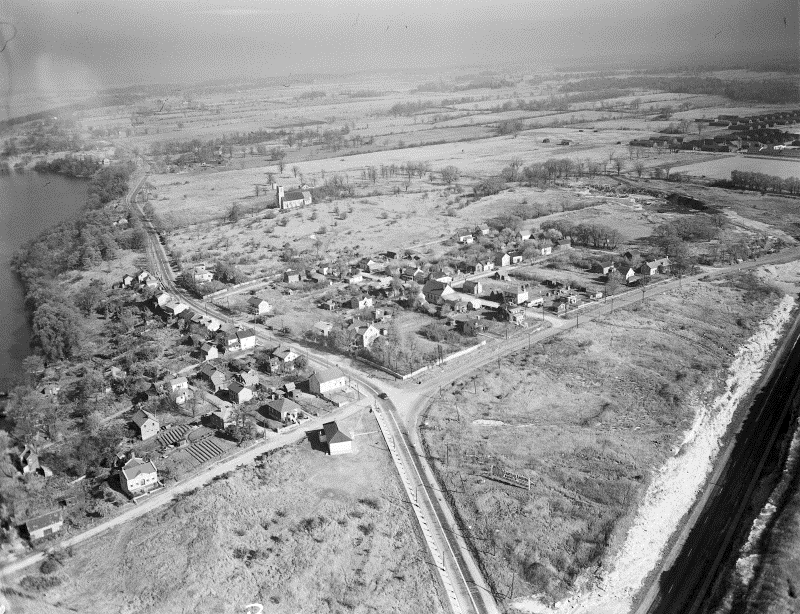 The Cataraqui or Penny Bridge, built in 1829, as it appeared late in the 19th century. After crossing the bridge the road passed in front of the Royal Navy Yard (now the Royal Military College) and then forked – one branch went to Fort Henry and one up to Barriefield.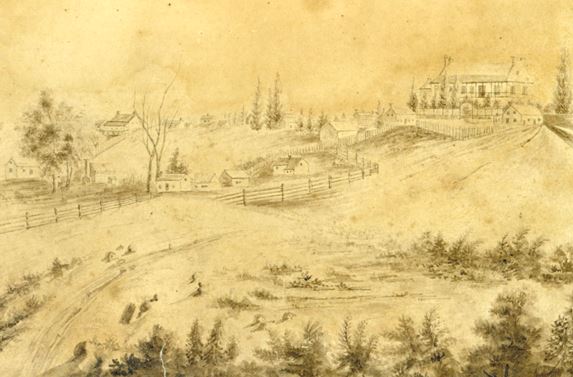 As travelers approached Barriefield this is what they would have seen across the common. This is a detail of a water colour labeled "Mr. Glover's House (Naval Store Keeper) Barriefield Kingston 1845" – it is a reference to the large house on the right, known in recent years as Barriefield House, 202 Main Street.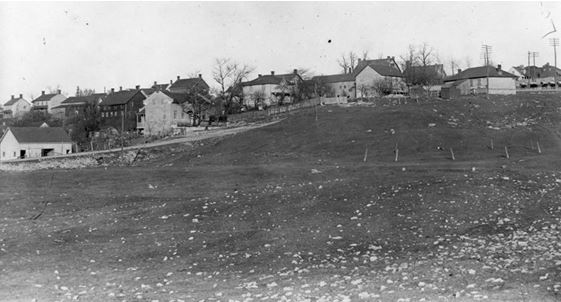 The Barriefield Common as it looked late in the 19th century. The low hip-roofed building on the right is the village school built in 1850 – there are two outhouses slightly to the left of it, one for girls and one for boys.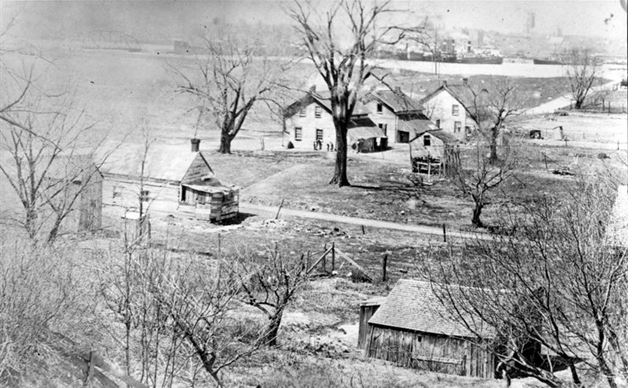 This late 19th century view shows early houses at the bottom of James Street Some of these houses were log and built in the Quebecois piece-sur-piece style. They were demolished by the Department of National Defence in the 1960s. The house on the left, reputedly an early trading post, stands at what is now a log house at the corner of James Street and Green Bay Road. Note the empty Barriefield Common and the skyline of Kingston in the background.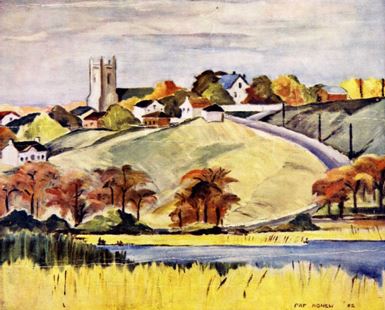 Barriefield from below in a painting by Pat Agnew, 1952.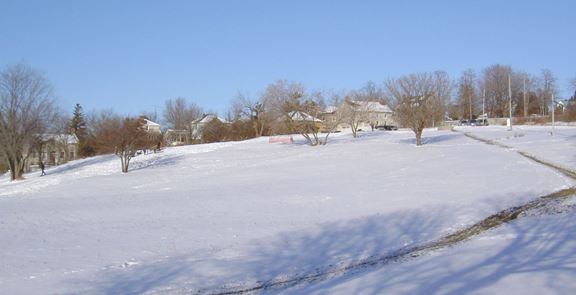 The Barriefield Common is a popular sledding and tobogganing hill for people from all over the Kingston area.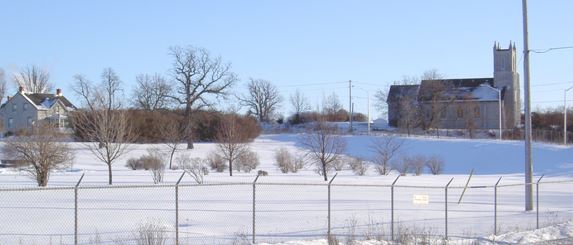 The open space north of the church was formerly John Mark's farm. The stone house on the left, now on DND property, was also a farm house - prior to the construction of the highway by-pass it had a Main Street address.