If you would like to get further information about Barriefield its history, character and the struggle to protect its heritage, there are a number of sources available.
Barriefield Village: Two Hundred Years of Village Life
To honour the village's 200th anniversary, in 2015 the BVA published, with Quarry Press, a handsome book that chronicles the village's history, important architectural aspects, cultural heritage landscapes and personalities.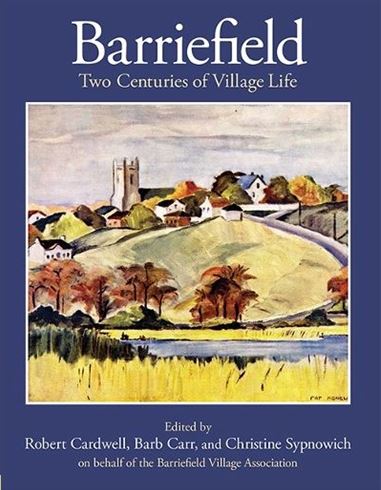 Barriefield
Two Centuries of Village Life
'A magnificent collection of essays, photographs, maps, prints and drawings'
Wayne Grady, The Kingston Whig Standard
Available for
$35.00
At the following locations:
Barriefield Antiques, Novel Idea Book Shop, Indigo Books
Barriefield Self-guided Walking Tour
If you would like to take a walking tour of the village to see for yourself the many different properties, and learn about their original owners and when they were built, you may download the following walking tour, complete with map here.
Barriefield Heritage Conservation District Plan
The Barriefield Heritage Conservation District Plan has guided alterations, restoration and development in the village since Barriefield was designated as a Heritage District in 1980. The Plan was updated in 2016, with considerable input from Barriefield residents and the BVA. You can find the updated Plan here:
https://www.cityofkingston.ca/residents/heritage-conservation/districts/barriefield