Barriefield's Relationship to the Water
Barriefield's waterfront location has been central to its history, as a centre of boatbuilding and a settlement for those employed at the Naval Dockyard and Fort Henry.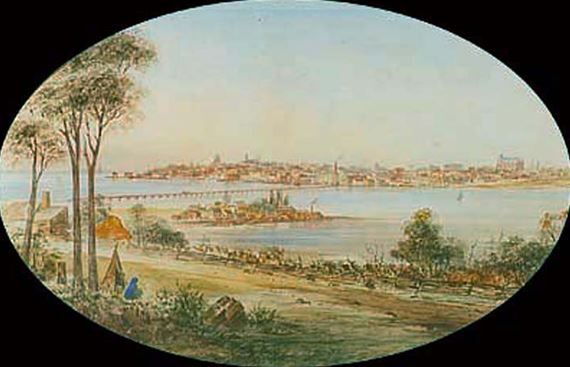 Green Bay, the Penny Bridge and Kingston as seen from Main Street in a painting by W.F. Friend, 1857.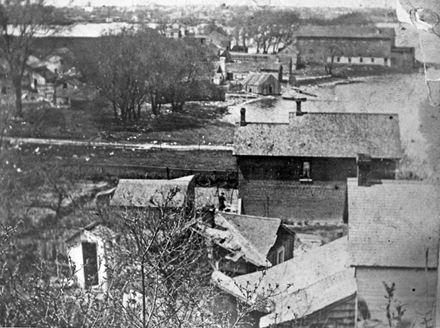 Throughout the 19th century Green Point was built up with a mix of both residential and industrial buildings. Industries included a large steam-powered saw mill and boat building.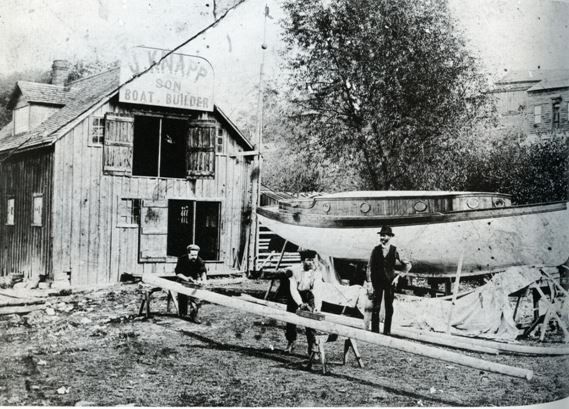 For many years the Knapp family built boats on Green Bay. This view is looking north east – the timber-frame Knapp house is visible in the upper right.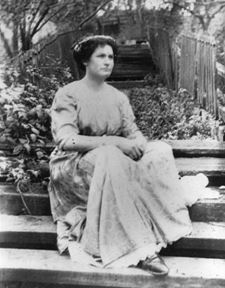 The Knapp house was part way up the hill from the boat shop and was reached by a staircase built into the hill.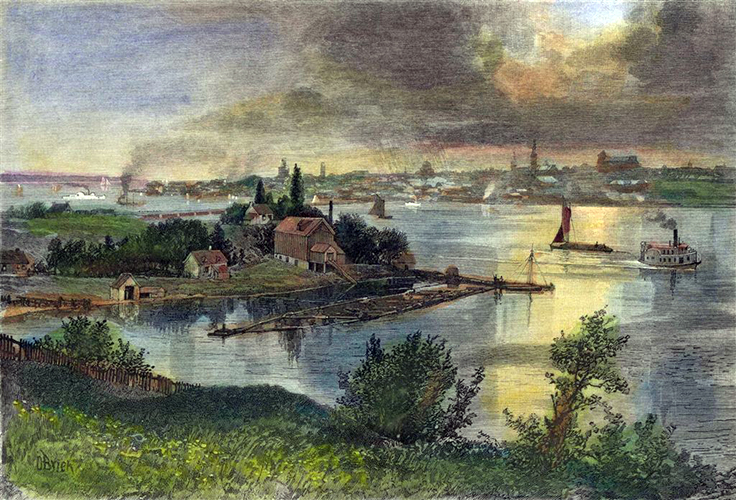 Green Bay as it appeared in 1882. The saw mill in the centre is the large building in the background of the previous photograph.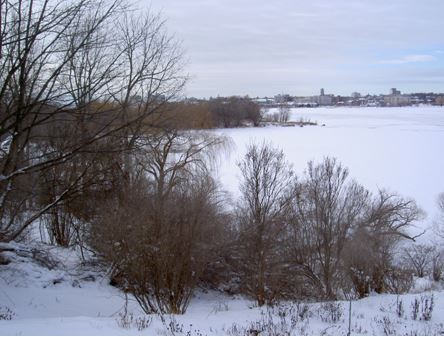 Green Bay as it appears today.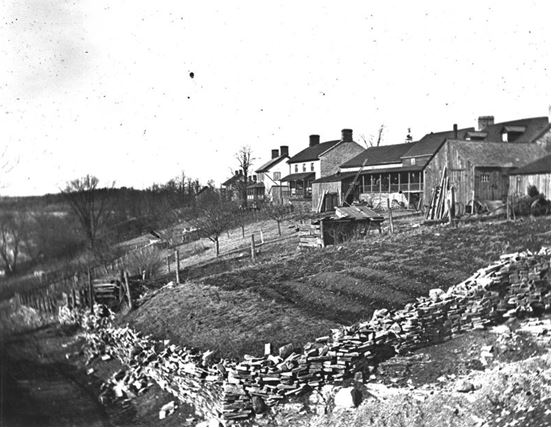 This view is looking north showing the backs of houses on Main Street facing Green Bay below. The path on the left was recently restored leading from the bottom of Regent St. down to Green Bay Road.