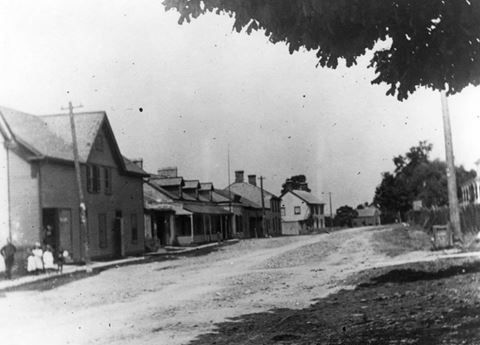 Main Street looking north about 1910.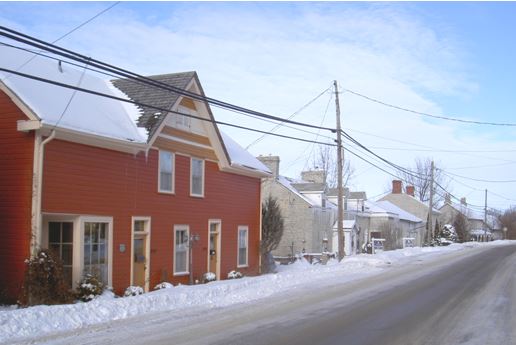 The same view today. 217-219 Main Street on the left was built late in the 19th century. The south end of the building was a store into the 1960s.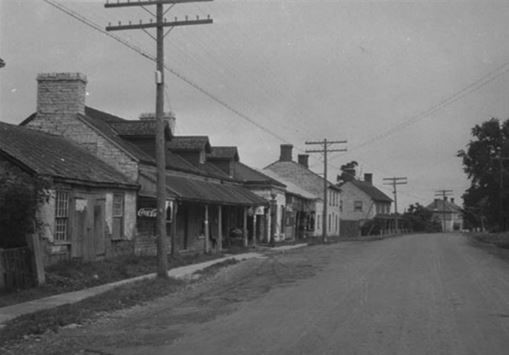 This image shows the east side of Main St. shortly after 1920. The rough-cast building on the extreme left is Alex Rickey's blacksmith and wheelwright shop.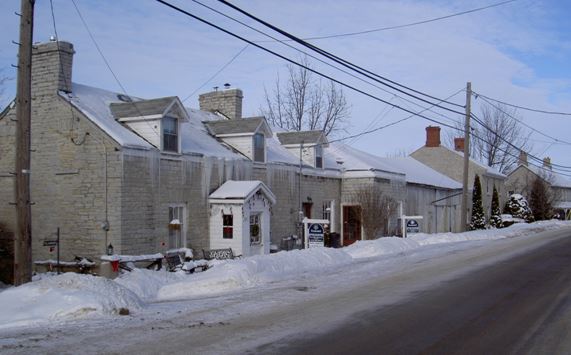 The stone building in the foreground was built c1840 and eventually became an inn. The frame portion at the north end was the drive shed for horses and wagons – parking was important then as well as now!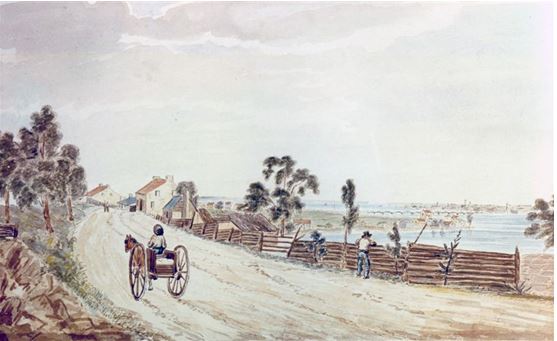 This painting is by J.P. Cockburn entitled Kingston from the Road to the Mills, and dated 1829. The view is looking south down Main Street. The Cataraqui Bridge in the background on the right had just been completed the same year.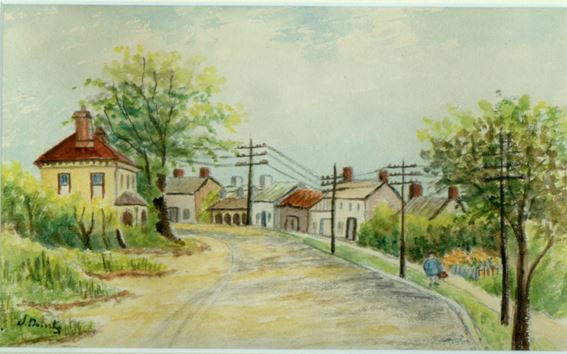 "Sketched and Painted July 17th, 1946. S. J. Dainty, known locally as Miss Dainty." Various levels of government have always known what is best for Barriefield. The house shown here on the left, built originally as a hotel, was torn down by the Ontario Ministry of Transport in 1966 when they intended to widen Highway 15 through the village.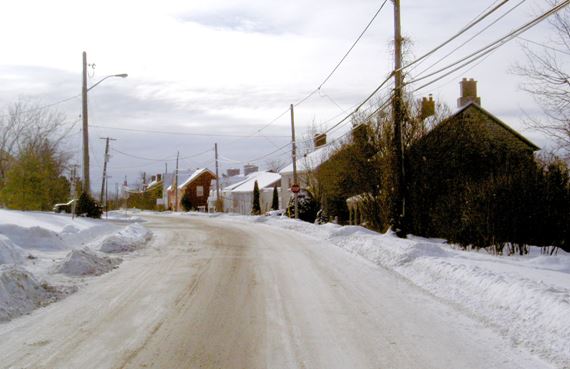 The same view today looking south down Main Street – the buildings along the right (west) side of Main Street are largely unchanged.